3D Printers Built for Education
Robo 3D has a vision, to make next generation 3D technologies that inspire your passion within, and empower you and your students to achieve your educational, professional and personal goals.
A Robo Ecosystem Designed for Education
Robo's 3D printers are built for educators with an easy-to-use interface, compatibility with Google Chromebooks and Apple iPads, 24/7 lifetime customer support, and complemented by leading professional training and extensive range of STEM lesson plans.
Making STEM Learning Impactful with 3D Printing in the Classroom
Download a free webinar with Co-Founder, Braydon Moreno on how educators can bring 3D printing to K-12 STEM curriculum utilizing Robo's newest content platform MyStemKits.com - the world's largest library of 3D printable kits and STEM curriculum.
Download Now!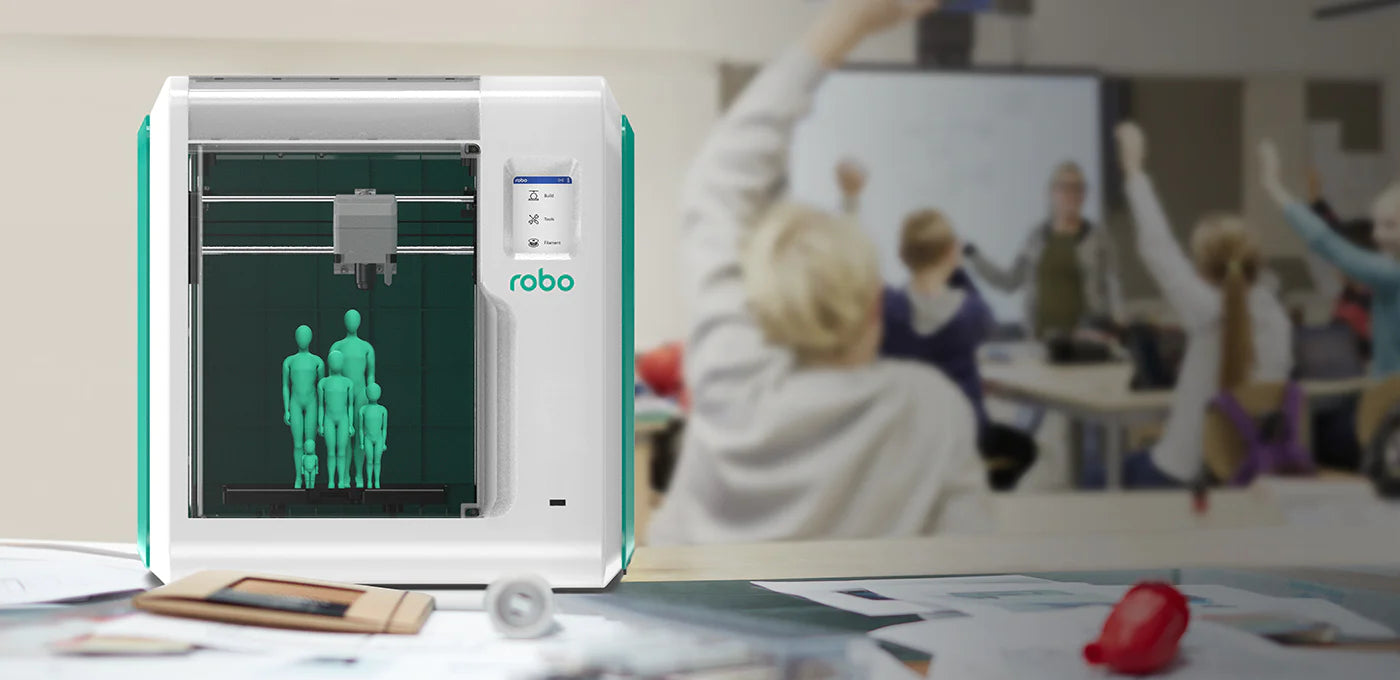 Robo 3D: Where Innovation Takes Shape - Explore our collection and start printing the future today!