Inspire Every Child to Create their Best Digital Future
BBC, the creator of the micro:bit, does this by:
developing hardware and software that inspires young people to get excited about technology and the opportunities it presents for them
creating free, user-friendly educational resources to support teachers in delivering engaging and creative lessons
working with like-minded partners to deliver high-impact educational programmes across the globe.
BBC Values
The BBC values inform everything they do. They enable them to increase their impact through global partnerships that are tailored to the needs of specific users:
-Trust
-Partnership
-Simplicity
-Passion
micro:bit Story
The micro:bit was originally created as part of the BBC's Make It Digital initiative, launched in 2014. 29 expert partners came on board, each contributing resources and expertise.
From early 2016, up to 1 million micro:bits were distributed to Year 7 students (or equivalent, aged 11-12), non-formal education settings and libraries across the UK in a project led by BBC Education.
The Micro:bit Educational Foundation was founded in October 2016 with the aim of bringing digital inspiration to students worldwide.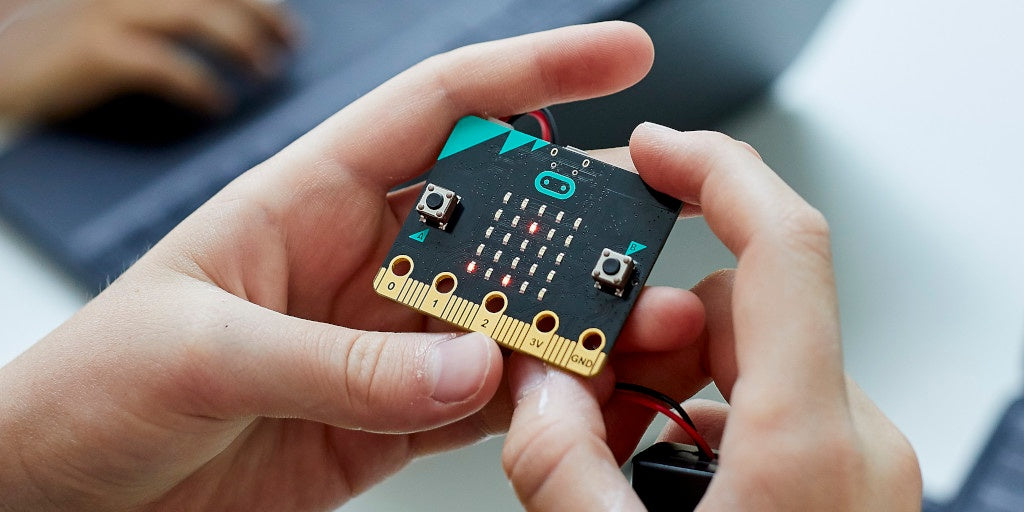 micro:bit Impact
It is estimated that 25 million young people from more than 60 countries have benefitted from learning with the micro:bit so far.
From pilot projects to national rollouts, you can read more about the impact of these initiatives here.