The Insect Farming Kit For Sustainable Livin
The Hive Explorer from Livin Farms is the beginning of your sustainable lifestyle. It will take you on a journey of up-cycling food waste, producing natural fertiliser and learning how to live sustainably from our oldest allies: insects!
From Country Farm to Sustainability Education and Urbanized Farming Spaces
It all started when founder Katharina left her little home village on the border between Austria and Hungary to venture into the world as an industrial designer. She ended up in Hong Kong where she realised that most of the food there was imported and almost no one knew where it came from.
This then led to Katharina investigating current food system and looking into alternatives. Insects were one of the future proteins that were very promising and perfect to create a solution for people to grow their food independently at home.
The First Edible Insect Design
The first project was called Farm 432 and was designed for rearing black soldier fly larvae. This design ended up winning The Red Dot Design Award. The Farm 432 Beta was soon manufactured afterwards for a small trial run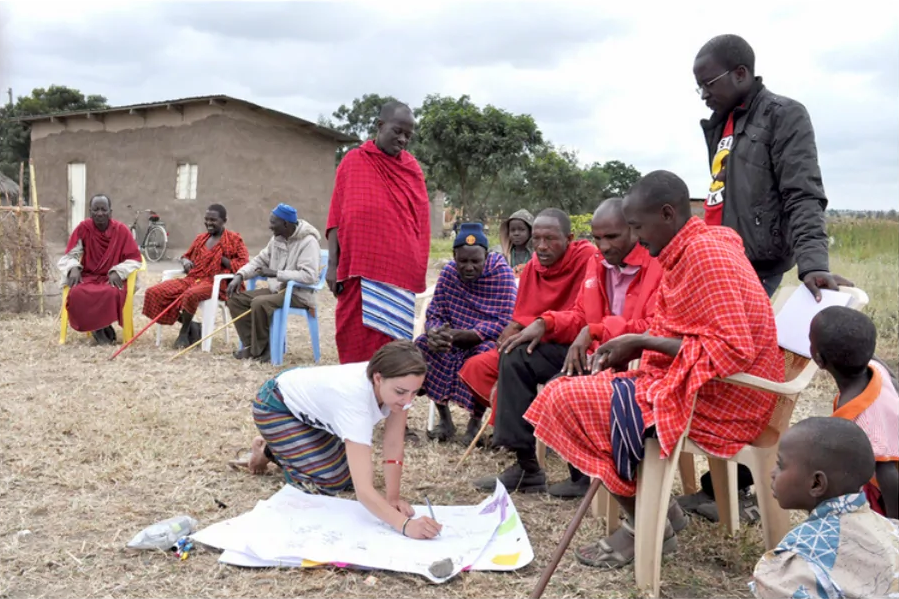 Katharinas research took her all over the world - from Africa to Malaysia to Hawaii it all led to 2015 when Livin Farms was eventually founded.
Livin Farms: Start of the journey
Soon after Livin Farms was founded development of their first project took place. The Hive™ was introduced for growing mealworms in people's homes
Livin Farms Present Day: Education & Large Scale Farming
Livin Farms now operates from Hong Kong as well as Vienna, Austria.
Their mission has stayed the same: Empowering people to co-create lives that are healthy for the people and sustainable for the planet. Livin Farms is passionate about educating students on WHY it is so important to rethink our consumption patterns. They have developed a revolutionary product, The Hive Explorer and created an educational program which includes a 13 lesson curriculum to run along side it.